Exterior Painting For Toledo Home Painting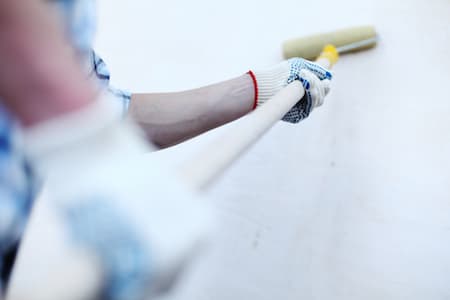 Our team of dedicated professionals specializes in exterior painting, offering Toledo homeowners an opportunity to revitalize their properties and make a lasting impression. Whether you're looking to refresh your current exterior or embark on a complete transformation, our expert pressure washing and painting services are designed to meet your needs and exceed your expectations.
Professional House Painter To Upgrade Your Curb Appeal
Your home's exterior is the first thing that guests, neighbors, and passersby notice. It plays a significant role in shaping the overall impression of your property. Our team of professional house painters in Toledo is dedicated to upgrading your curb appeal by delivering exceptional exterior painting services. Whether you want to refresh your home's current look or completely transform it with a new color scheme, we have the expertise to make it happen.
We Also Offer Interior Painting In Toledo
In addition to our exceptional exterior painting services, we are pleased to offer top-quality interior painting in Toledo. Our expertise extends beyond your home's exterior, allowing us to create beautifully refreshed interiors that reflect your style and personality. Whether you're looking to update a single room or give your entire home a fresh, vibrant look, our professional painters are here to bring your vision to life. We understand that the colors and finishes within your home are a reflection of your unique taste, and we take pride in delivering meticulous and aesthetically pleasing results. With our interior painting services, you can transform your living spaces into inviting and inspiring environments that you'll love coming home to.
Frequently Asked Exterior Painting Questions
Hiring professional house painters for exterior painting offers several advantages. Our experts have the experience and skills to deliver flawless results, ensuring a polished and long-lasting finish. We also use high-quality paints and materials, providing durability and protection against the elements. Additionally, our exterior painting team can efficiently complete the project, saving you time and effort compared to a DIY approach.
Selecting the right color for your home's exterior can be challenging but crucial. Our professional house painters can guide you through the color selection process, taking into consideration factors such as your home's architectural style, surroundings, and personal preferences. We can provide color samples and help you make an informed decision that enhances your home's curb appeal.
Clean Up Your Property With Our Toledo Pressure Washing Specialists! Contact Us Today!