Toledo Window Cleaning To Make Your Property's Glass Sparkle And Shine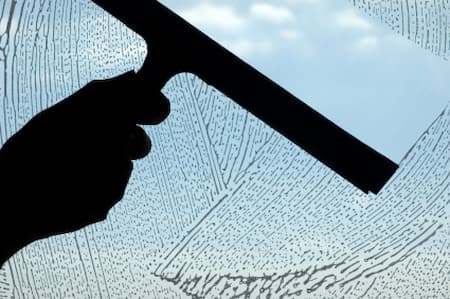 At All American Soft Wash LLC, we specialize in professional window cleaning services that go beyond the ordinary in Toledo. Our mission is to elevate the overall appeal and cleanliness of your Toledo property by ensuring your windows sparkle and shine like never before. We also offer all other matters of pressure washing, including roof cleaning and house washing, but on this page, we'll focus exclusively on window cleaning.
Our Window Washer Will Have Your Glass Sparkling Like New
Immaculate, streak-free windows serve as more than just transparent portals; they are the gateway to a brighter, more inviting space and a reflection of your property's pristine aesthetics. Our accomplished window cleaning team is armed with the perfect blend of tools, techniques, and expertise to breathe new life into your windows. Be it a cozy residential home or a towering commercial building, we possess the precision and care required to tackle windows of all dimensions and heights. Bid farewell to the unsightly smudges, dust, and grime that obscure your view, and welcome the brilliance and clarity of spotless glass that floods your interiors with the warmth of natural light.
Expert Window Washing For Complete Property Maintenance Made Easy
Professional window cleaning is an integral part of property maintenance. It not only revitalizes the appearance of your home or business but also contributes to the longevity of your windows by preventing the buildup of contaminants that can lead to deterioration. Our experts are committed to making window cleaning easy and hassle-free for you. We take every precaution to protect your property during the cleaning process, ensuring that your windows shine without any damage to your surroundings.
Frequently Asked Window Cleaning Questions
While high-pressure cleaning is effective for various surfaces, it is not recommended for windows and exterior glass. High pressure can damage the glass, frames, and seals, leading to costly repairs. Professional window cleaning employs specialized tools and low-pressure techniques to ensure safe and effective cleaning without the risk of damage.
Professional window cleaning offers several advantages over DIY efforts. Our experts have the experience, training, and equipment to achieve streak-free results that are difficult to replicate with household cleaners. Additionally, we can safely clean high or hard-to-reach windows, ensuring a thorough and efficient cleaning process.
Clean Up Your Property With Our Toledo Pressure Washing Specialists! Contact Us Today!